✈️Free & Fast international shipping 8 - 14 days

✅30 Days Satisfaction Guarantee
Tired of wet & dirty shoes?
We've got you covered, literally!
Keep your shoes clean, without sacrificing your safety, when you use our ingenious, Premium Waterproof Shoe Cover!
Made of extremely durable silicone and engineered with water-resilient material, these shoe covers protect your beloved shoes from rain, slush, snow, dust, mud, you name it. While the anti-slip sole helps prevent accidental slips and falls. The ultra-elastic and portable designs allow you to easily fold them and carry them in your bag, or even your pockets.
Protect your favorite pair of shoes away from the rain, mud and even dust! The
 

Premium Waterproof Shoe Cover 
are made of super soft and thick silicone rubber material which make it reusable. With excellent elasticity, it is foldable and space-saving.
✅Perfect Materials: Made of 100% premium non-toxic, durable and elastic rubber, which ensures durability and environmental safety. 
✅Anti-Slip Sole: Equipped with enhanced anti-slip sole to prevent you from slipping. 
✅Waterproof: Avoid soppy shoes and wet socks/foot in rainy, muddy, slushy and snowy days.
✅Portable: Simply fold the shoe covers and store it in your bag or pocket. Easy to carry with its elastic design. 
✅Slide-in seconds: It's as simple as wearing socks, just slide in seconds and you're all set. 
✅Durable & Reusable: Our shoe cover is reusable and can be comfortably worn for up to 2000 times.
✅ 
Thickening and heightening design makes it more practical.
✅ 
Fashion and modern style looks individual.
✅ 
Elastic latex can be adjusted to your shoe size.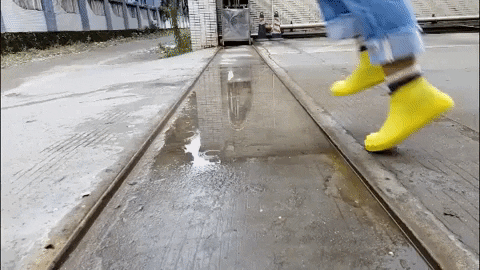 If you want to hear what others think about Cover2shoes, see the reviews and photos below. They're all unedited, honest reviews from real Cover2shoes customers just like you.